Proven Strategies to Maximize Time, Profit, and Freedom
Built By Advisors For Advisors
After years of trying to grow their practices with every possible marketing program, which either didn't work or didn't feel authentic, Sean P. Lee and Scott M. Dougan founded Emerging Advisor in 2014. It had become clear that the industry was missing something. Unbiased, fact-based, research-rich retirement planning education for aspiring retirees was lacking. Instead, most retirees had to sift through aggressive sales pitches and high-pressure steak dinner seminars in order to hope to find a competent advisor to help guide them into and through retirement.

After years of witnessing this lingering problem, Lee and Dougan teamed up to solve it. With a shared vision and complimentary strengths, these two very successful advisors joined forces to create a safe place for retirees to learn the ingredients for a successful retirement and to make wise decisions regarding their life savings. Thus, Retirement Elevated was born.
The Retirement Elevated program has been continually tested and improved by Lee & Dougan with their own Elevated Retirement Group practice, with greater success than the two ever imagined.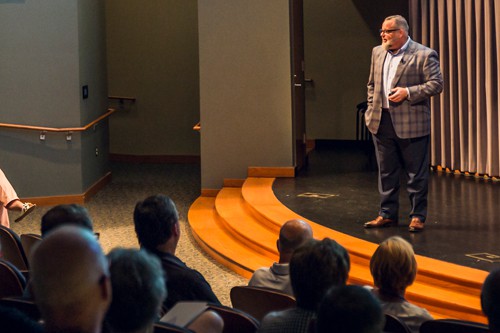 "Emerging Advisor has hands-down the best presentation materials and educational workbooks in the industry, with a friendly and professional support team to help with the process."
"Our practice has been using the EA classes for two years and we continue to be impressed at the clients & new business we've been able to acquire. They've been great to work with and I highly recommend them."
"I really enjoy working with Emerging Advisor. Each seminar we host brings new bookings and assets. The class materials are polished and well executed. The monthly advisor-to-advisor webinars are also packed with practical and helpful advice on how to keep growing my business."